NOW A NEW FEATURE IS AVAILABLE IN VERSION 4, EXTRACT GROUP LINKS FROM THE WEB OR ENTER MANUALLY , VERIFY THEN AUTO JOIN AND AUTO POST WATCH VIDEO
Follow me on code canyon , to know always about new versions
Now Version 4.5 Available(spintax generator)
Multi Account(Multi Channel
Demo Mode(Give Demo to your Clients)
MultiFile Sending
Better Handling
Multi language
Multi Themes
Group Poster
Turbo Mode
About Bulk WhatsApp Sender
An ultimate WhatsApp Messaging solution with a wide collection of option and services give the user more flexibility when they are sending their campaigns.
these solutions allow users to send WhatsApp Campaigns in a very simple way more over provide them tools to filter and verify WhatsApp numbers, grab WhatsApp contact from WhatsApp groups, generate secure licenses to their clients to give more flexibility during reselling.
In addition, Bulk WhatsApp Sender provides an anti-blocking technique which reduces the chance of getting banned and keeps WhatsApp account safe
Its a turn key scalable solution provided with full source code (Visual Basic.net) which gives users the freedom during customization.
What is New in the new version
Complete solution
New smooth way of sending
Full Source Code
Multi Accounts
Easy to customize even if not a developer
Sending Unlimited Messages
Send Multi-multimedia message(Photos, Videos , Documents)
Whatsapp Numbers Generator
Whatsapp Numbers Filters(Support Multi-Accounts)
Whatsapp Groups Contacts Grabber (Get Whatsapp contacts from groups)
Anti Block Module
Multi text message (reduce chance of blocking)
Advanced Internal dialogs (reduce chance of blocking)
Sleep Control after X amounts of messages
Connection Speed control
delay Between message
License key generator(Optional) allow buyer to resell application
Sending Customized Message
spintax generator
Note that
For the application users, this application when it will start sending it will use the same conversation to send the whole bulk, so do not worry if you see all messages sent from the same place, and to keep sending smooth clear chat history on mobile after 2000 messages
Demo video for new version
Bulk Whatsapp Sender
A windows application developed using Visual Studio.Net 2015 and based on Whatsapp Web, it allows sending bulk WhatsApp messages and campaign to unlimited numbers, all that you have to do imports your contacts, enter your message and send, chrome will open and start WhatsApp web login in and your campaign will start
Features
Below some of Bulk Whatsapp Sender features
Full source code provided
Clean code and easy customization
Multi Instance , you can send from multiple whatsapp account
Send text and image with caption
Import from excel (CSV) and Txt files
Save and open saved campaign
Full log for sending process
Control delay between messages
spintax generator
Delete message from whatsapp chat list after sending to keep chat list clean
Tutorial
Requirement
Below the major requirement for Bulk Whatsapp Sender
Chrome Browser
.Net Framework 4 or greater
Visual Studio .Net 2015 or greater (For customization) *optional
What you will get when you buy this item
Bulk Whatsapp Sender application
Full source code
DOWNLOAD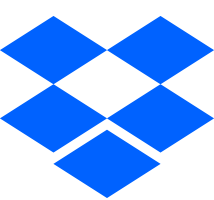 Dropbox is a free service that lets you bring your photos, docs, and videos anywhere and share them easily. Never email yourself a file again!

www.dropbox.com
Last edited: